"After years of honing her skills and training techniques from Victoria to vast regions of Queensland, Lauren Abbott Racing is sure to be on the rise in the state's training ranks."
Brisbane trainer Lauren Abbott had no association with the racing industry until she was sent to Melbourne during high school for a week's work experience with Group One-winning trainer John Sadler at Flemington in the late 1990s.  Her first taste of thoroughbred racing only occurred because her career advisers declined her an opportunity to work at a veterinary clinic as she had already done so.  That week at Flemington, a bustling centre which housed training luminaries of the ilk of Bart Cummings and the Lindsay Park, would see Lauren defer university and capitalise on her slight build to embark on a career as a jockey.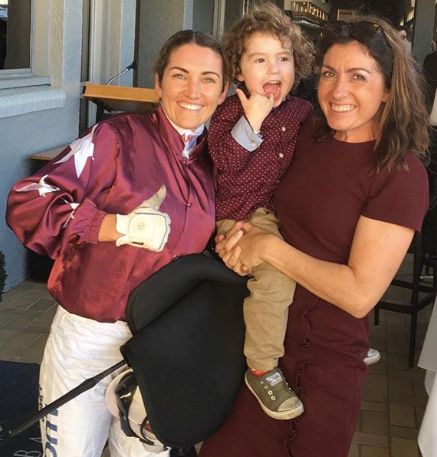 Hailing from Glenormiston near Warrnambool in south west Victoria, Lauren began her apprenticeship with Terry Beaton at Terang, Victoria before transferring to Townsville in North Queensland where she was under the care of John Petersen.  It was while in Townsville where she undertook a journalism degree at James Cook University and upon completing her apprenticeship, she moved to Brisbane where she gained employment at a magazine publishing company while riding trackwork and in races until late 2011.
In 2018, after years assisting her husband Brad Herne run his Eagle Farm stable, Abbott decided to make the jump into training her own team of horses.  Being stabled off course and moving the horses into paddocks during the day for room to move, the beach is a favourite spot of Lauren's for training. 
Lauren, who recently obtained a dual trainer-jockey licence, has cut her teeth working with tried horses and in recent years has campaigned a team from Rockhampton to Cairns during their respective winter carnivals.
"I don't have a goal where I really want to win this race or that race, but if you have a really broken down horse and I manage to win a race with it, then that is satisfying to me," she said.
That is not to say that Lauren, who is too modest to write her own profile despite finishing runner-up to respected Queensland sports journalist Bernie Pramberg for best print story, is not ambitious or wanting to achieve greater success with her improving boutique stable.